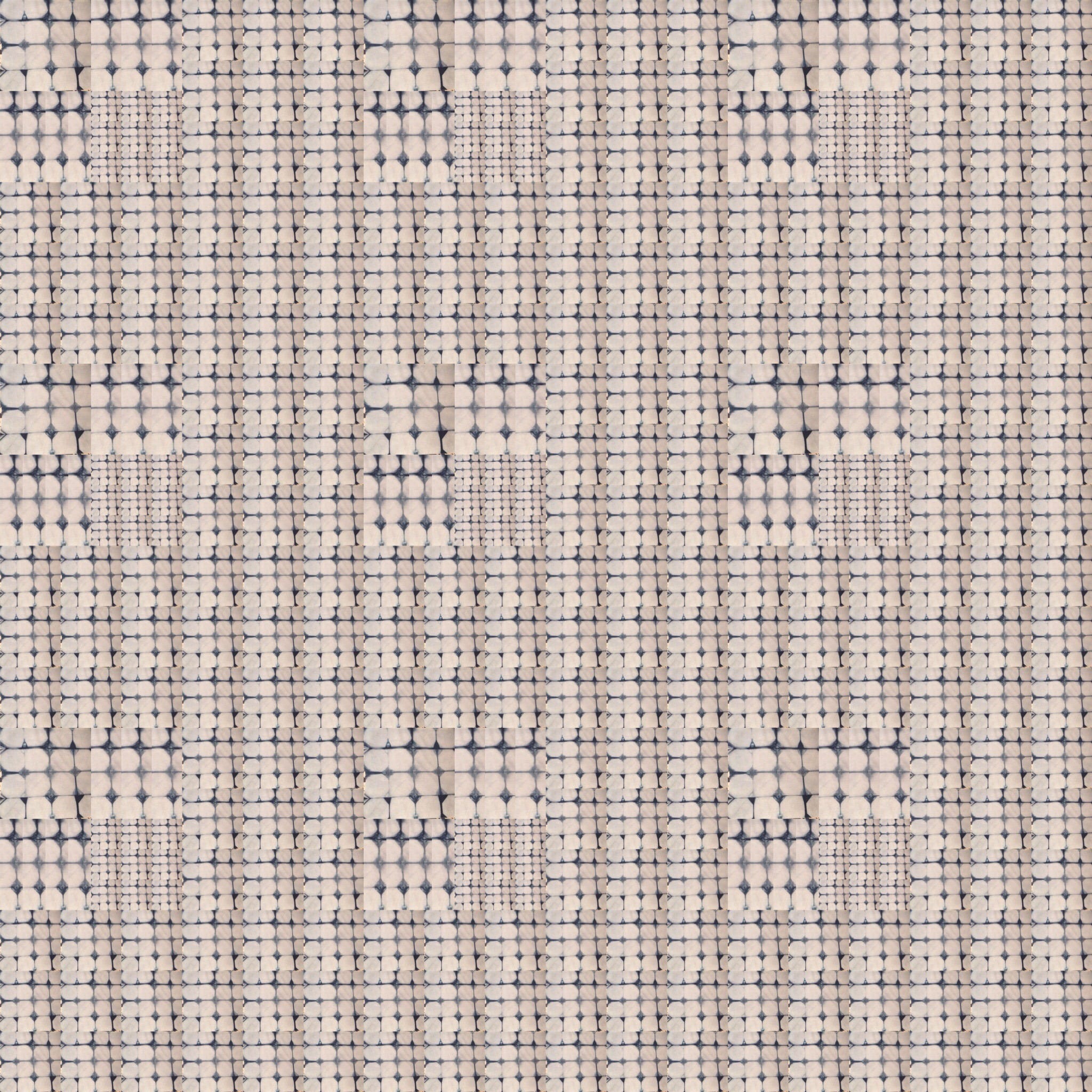 Programme 2022 - 2023
Easter Term 2023

Thursday 13th July, 2pm - 3.30pm [ONLINE]
Please join Louise, Georgina and Isabelle for a session celebrating emergence on Thursday 13 July 2023, 14:00-15:30. This session will take place online (link to be circulated via our Moodle email list) and will be interactive. We'll be exploring our aspirations for the season ahead as we emerge, in the UK, from the end of an academic year. We will also reflect on what this past year, post-pandemic, has meant to us.

Emergence: beginning, birth, rise, inception, initiate, start, germinate, sprout, come into existence, see the light of day, resume, begin again, make a fresh start, found, launch, originate, incite, rediscover, rising from a surrounding medium, issuing forth, evolving, rising to notice, newly independent

Please bring an object to show...anything that relates to what the theme of emergence means to you. You'll be asked to describe the item to the group and then show it. You can make explicit the connection to our theme if you wish.

You will also need several pieces of paper (any size, any colour) for doodling and pens/pencils or other mark-making objects. Louise will supply a series of prompts for you to respond to by doodling.

After the doodling session, each of us will work on a collage. For collage, you are welcome to work in paper, with cloth or a mixture of both, depending on what you have to hand. You can work with texts or images, old magazines, newspapers or with fabric shapes. You can work any size that suits you. Louise will be working with a 30cm square with an additional 10cm border around the edge.

We'll take a screen tile shot at the end and invite you to send an image of your work which we'll make into a collage to display on our Moodle page and blog.

You are welcome to bring quotations, images or music to share.


Friday 5th May, 12.30pm - 2.30pm, Boys Smith Room, Fisher Building, St. John's College
Sura Qadiri - A Tale of Two Seat Pads: Upcycling a Chair with a Story

The session will involve a brief presentation on how a love of embroidery and textiles led Sura to the upcycling of old chairs for which new seat covers can be embroidered. Sura's most recently acquired chair has turned out to have an unexpectedly rich history. Awarded as a prize for a poetry competition at a Welsh Eisteddfod almost 100 years ago, the chair put Sura on a trail of discovery, seeking to piece together the story of its origins. Sura will talk about what she has found out to date, including how the Welsh heritage of the chair is intertwined with her Palestinian one, inviting an (as yet undetermined) aesthetic response that honours crafting traditions from both places.

Reading: Qadiri, Sura. 'The Future is in the Making' (French Studies 75th Anniversary Prize Essay). French Studies, 77:1, pp.105-111. [available on Moodle, further resources here]

Lent Term 2023

Friday 10th February, 12.30pm – 2.30pm, Trinity Hall Terrace Room
In solidarity with the UCU industrial action we are replacing our scheduled Tactics & Praxis seminar with a teach-out gathering of students, friends and colleagues, with 'care as resistance' as our theme.

In the relaxed setting of the Terrace Room, this drop-in session will make space for informal conversation, alongside small-scale stitching and/or collage with the option of turning your creations into pin-badges (to wear on or off the pickets as desired!) Materials will be provided – or bring your own.

You are welcome to bring your own lunch and refreshments. We will not be drawing on institutional funds for this session.

With our theme in mind, you might wish to read and reflect on the following article by Morgan Bimm and Margeaux Feldman (2020) on trauma-informed pedagogy: Towards a Femme Pedagogy. This is completely optional and can infuse informal conversation as much or as little as people wish. We are also inspired by the Care Collective's important work The Care Manifesto: The Politics of Interdependence (extracts available on Moodle - non-members of the University of Cambridge can email us to join).

We look forward to seeing you soon! Please feel free to drop in at any time during the 12.30pm – 2.30pm window on Friday 10th Feb, Trinity Hall Terrace Room.


Michaelmas Term 2022

RESCHEDULED ZINE-MAKING WORKSHOP:


Friday 14th October 12.30pm - 2.30pm, Trinity Hall, Cambridge (Graham Storey Room)
in person
Katy Drake and Katherine van Uytrecht, zine-making workshop

A brief presentation on Katy and Katherine's collaborative project, which was accepted by the Sustainable Art Prize, will be followed by a zine-making workshop. This workshop will enable participants to collaborate on making a zine that focuses on activism, introducing some basic mono-printing techniques and zine making ideas.

Readings (on Moodle):
'Reading The Margins: Embedded Narratives in Feminist Personal Zines', Anne Hays, Journal of Popular Culture, Vol 50, No.1, 2017.'
'The Re-Vision of Printmaking', Kathryn Reeves, in IMPACT International Multi-disciplinary Printmaking Conference Proceedings, Bristol: Impact Press, 1999.


PAST EVENTS
Programme 2021 - 2022
Michaelmas Term 2021 - All events are online this term.


Wednesday 10th November 2021 (online - registration required) - 1pm - 3pm
Lindiwe Dovey and Nobunye Levin
WORKSHOP: "In My Room": Towards moody reading, making room, creating pleasure

This workshop was originally part of our conference in July 2021, but had to be rescheduled. Taking as its main prompt Mati Diop's short film "In My Room", made during the 2020 lockdown, this workshop will explore – through moody reading and collaborative creation – the impact of the pandemic on our sense of the spaces, and specifically the rooms, that we live and work in – some shared, others inhabited alone.

Note that some preparation is required for this workshop.
Click here for more details and to register for the event on CRASSH's website



Friday 26th November 2021 (online) - 1.30pm - 3.30pm
Bethan Habron-James
Crafting a story of music-movement pedagogy

Lent Term 2022 - in-person events
Friday 11th February 12.30pm - 2.30pm, venue: The Boys Smith Room, Fisher Building, St John's College
Lucy Reynolds, 'Feminist Histories of Feminist Collectivity'
Reading: 'Whose History?', Lis Rhodes (text available on Moodle - contact us if you need access)
Lucy Reynolds has lectured and published extensively. Her research focuses on questions of the moving image, feminism, political space and collective practice. She edited the anthology Women Artists, Feminism and the Moving Image, co-edited Artists' Moving Image in Britain since 1989 and co-edits the Moving Image Review and Art Journal (MIRAJ). She co-ordinates the PhD programme for the Centre for Research in Education, Art and Media (CREAM) at the University of Westminster, and runs the MRES in Creative Practice. She is a Paul Mellon Centre for British Art Mid-Career Fellow 2022. As an artist, her ongoing sound work A Feminist Chorus has been heard at the Glasgow International Festival, the Wysing Arts Centre, The Grand Action cinema, Paris and Grand Union galleries, Birmingham.
Wanja Kimani, Chelsea College of Fine Art

Viewing: Tongues (Wanja Kimani, 2021) - available on Vimeo: https://vimeo.com/649468480/9766016c40 - see also the accompanying book, which will also be available to look at on the day
N.B. This workshop will contain a practical workshop component - please wear clothing suitable for art activity
Wanja's work flows between performance, film, text and textiles. She explores memory through the body and the fluidity within social structures that are designed to care and protect, but mutate into coercive forces within society. Driven by stories about real and imagined people and places, she places herself within narratives and uses her body to explore ritual, objects and the rural landscape. In 2021, she was commissioned by the New Hall Art Collection to respond to their exhibition, 'Maud Sulter: The Centre of the Frame' and she created a film and publication, Tongues, which explored fairytales, language and play. In her current body of work, she is experimenting with words and natural dyes from plants. She is a PhD candidate in Fine Art at Chelsea College of Arts, University of the Arts London and Research Associate at the School of Arts and Cultures at Newcastle University.

Easter Term 2022
Friday 24th June 12.30pm - 2.30pm, online via Zoom (link to be circulated by Moodle - contact us if you need access)
Davina Quinlivan on her book Shalimar and academic work
Reading: participants might wish to read an excerpt from Shalimar here.

Programme 2020 - 2021
Michaelmas Term 2020

Friday 13th November, 2020, 1pm - 2.30pm UK time, online via Zoom
Anija Dokter, Estonia Piano Factory
'Hand-crafted grand pianos in Estonia'
A century ago there were hundreds of small European workshops producing upright and grand pianos for musicians in their local communities. The rise of mass-manufactured pianos has radically changed the piano industry, closing almost all traditional workshops. Most historical European makers' names are now owned by the Chinese government and other conglomerates. Today there are seven independent European workshops still producing pianos mostly according to traditional European piano building methods. At the Estonia Klaverivabrik, our team of 40 craftspeople produce around 10 grand pianos per month using traditional hand tools and crafting techniques. We are the only producer in the Baltic-Nordic region and our parts and supplies are sourced from Europe.
Over the session, Anija will share some of the basics of piano construction and show participants around the Factory and some of the workshop rooms, finishing with a demonstration of the grand pianos currently being finished in the Voicing and Tuning department. She will share thoughts about craftsmanship and manufacturing in the context of academic work, and her experience leaving academia to start building a new career in artisanal trades that are increasingly threatened by globalisation and automation.
About Anija:
"As a student completing a B.Mus, M.Phil and PhD in Music, I was often frustrated that the material realities of making music were simply not taught or even considered in the music curriculum. Music studies focused on the 'Great Work' by elite composers, rather than the working class crafters and artisans who made nearly all music-making physically possible. I largely self-studied organology (i.e. musical instrument studies) and piano repair, while trying to find apprenticeships in the highly male-dominated field of keyboard instrument building. My PhD thesis focused on the cultural importance of tools and craftsmanship for forming key gendered concepts core to economic systems. After finishing a year as a postdoc, I left Cambridge to search for opportunities outside academia, wanting a healthier and more sustainable life. I now spend most of my time making and crafting, across many media.'


Lent Term 2021

Friday 5th March, 2021, 2pm - 3.15pm
Lilian Kroth, University of Cambridge

DRAWN: Session 1 - 'Drawing As Embodied Practice'
In this practical session led by Lilian Kroth, we will focus on drawing as a process between sensing the body, listening, and gesture-making. The focus will be less on an outcome and the skill of creating mimetic images, but rather on exploring drawing as a bodily gesture and a protocol of the duration of a moment. For this, we will do some exercises which focus on breathing, body-awareness and the translation between the hands and our senses, coming from expansive drawing techniques and performance training. We will work with very simple material – paper and pencils. We will try to focus on our presence and environment, like the noises we are surrounded by, the movement of breath, certain body parts, and the connection between the right and left side of our bodies. For this, Lilian will give some input of possible exercises – however, everyone is invited to follow another focus as well. The idea is to create gestural contacts with the paper, to explore bodily intelligence and create gestural protocols of the present moment. Inspired by approaches which consider drawing as a bodily gesture, we will look at the drawings which we made in this session and give, those who would like to, the chance to look at them together in an open, friendly, and curious way. No skills required, just a few pieces of paper (ideally A3 or bigger) and pencils.

This session will be followed by DRAWN: session 2 in Easter Term (Date TBC), entitled, 'Drawing theory – Figures of thought in Michel Serres' (Lilian Kroth).


Easter Term 2021

Friday 7th May, 1.30pm - 3pm (online)
Lilian Kroth, University of Cambridge

DRAWN: Session 2 - 'Drawing as Theory: Figures of Thought in Michel Serres'

This session will be dedicated to one of the many ways drawing can stand at the intersection between artistic practice and thinking processes. Lilian will offer some insights into her current PhD project on the concepts of 'limits' between the philosophy of science and social theory in the work of French philosopher Michel Serres and his concept 'figures of thought'

This session follows on from last term's practical session (see Lent Term programme, below), but it is not a prerequisite to have attended the first session: everyone is welcome.

Friday 21st May, 1.30pm - 3pm (online)
Led by Alina Khakoo, Evelyn Whorral-Campbell and Amy Tobin, University of Cambridge

Tactics for doing feminist work in the academy

We envisage an honest, self-reflexive conversation about the contradictions that emerge while doing feminist work in academic contexts – not least at Cambridge. We would also like to renew existing conversations on the subject, which are far from exhausted. We want to share tactics for negotiating the complex positionality of the feminist academic researcher, and think creatively together about new possibilities.

Readings for this session (available by signing-up to our Moodle site).



Programme 2019-2020

Michaelmas Term 2019

Friday 18th October
Laura McMahon, University of Cambridge
'music/cinema/life'
See reading/listening on our materials page
Friday 1st November
Catherine Dormor, Royal College of Art
'Stitch as Methodology: creative practice as scholarly endeavour'
Julia Bryan-Wilson, 2017, Fray: Art & Textile Politics. University of Chicago Press.
Chapter 2, 'Threads of Protest' (pp109-142)

Friday 29th November
Natasha Tanna, University of Cambridge
N.b. This session is a teach-out held in the context of UCU Industrial Action
*Note change of venue* we will meet in Trinity Hall MCR

'Institutional Space: Living Creatively in Collegiate Cambridge'
(/what a live-in supervisor's "office" looks like seconds before students arrive)
'Introduction: Bringing Feminist Theory Home' from Sara Ahmed's Living a Feminist Life, 2017, Duke and London: Duke University Press, pp. 1–18
'The Writer's Desk' from Les Back's Academic Diary: Or Why Higher Education Still Matters, 2016, London: Goldsmiths Press, pp. 190–94 (n.b. very short!)


Lent Term 2020

Friday 24th January
Clare Daněk, University of Leeds
Clare Daněk will contextualise her stitch journal as a tool for reflection in relation to her academic work.

Friday 14th February (Lightfoot Room, St John's College)
Christian Mieves, University of Newcastle
'Dirty Practice: "When I Am Falling, I Am Doing All Right". The Studio and the Role of Doubt in Contemporary Painting Practice.'

Extra session in collaboration with Kettles Yard:
Friday 28th February (venue: seminar room, Kettles Yard)
Carol Mavor and Esther Teichmann

Carol Mavor, 'Magpie Daddy'
Esther Teichmann, 'On Sleeping and Drowning'

Friday 6th March
Tricia Sutton, University of Cambridge

'Bringing the Inside Outside: Bullying, Connection and Creativity'

Easter Term 2020

Friday 1st May
Wendy Moody (ARU)
Based in sustainability, Wendy's research investigates traditional and immersive technology-led approaches to buyer and wearer behaviour, exploring new ways to experience clothing and textiles and the relationships people have with their clothing, their senses and sense of self. In Wendy's practice she uses drawing, textiles and digital tools, 'digital' textural repair, and the design and reconstruction of clothing, to create digital garments and textile fragments. These help her to explore and understand different virtual possibilities within experiential consumption.


Programme 2018-2019
N.b. All past readings are available on our Moodle site. If you do not have University of Cambridge access, you can be enrolled as a friend. Please get in touch if you have any questions.


Michaelmas Term 2018
Friday 12th October, 12.30pm – 2.30pm [week 2]
Trinity Hall, Bridgetower Room
Prof Kathryn Rudy, University of St Andrews
woven manuscripts
Reading: 'The Utopia of Ordinary Habit: Crafting, Creativity and Spiritual Practice' - Ann Cvetkovich, from Depression: A Public Feeling (Duke University Press, 2012), pp. 155-202.
Friday 26th October, 12.30pm – 2.30pm [week 4]
Trinity Hall, Bridgetower Room
Dr Katherine Angel, Birkbeck
Her book: Unmastered: A Book on Desire, Most Difficult to Tell (extracts on Moodle)
Fabric heads by Louise Bourgeois

Plus, at 5pm: Group activity:
option to attend a film at the Cambridge Film Festival
The Chaotic Life of Nada Kadić (Marta Hernaiz Pidal, Mexico/Bosnia 2018)
Friday 23rd November, 12.30pm – 2.30pm [week 8]
Trinity Hall, Leslie Stephen Room
Dr Shreepali Patel, Anglia Ruskin University
Director of StoryLab research institute

Viewings:
'The Crossing' (Shreepali Patel, multiscreen project on sex trafficking, 14 min.)
'Drone Filming, The Crossing' (Shreepali Patel, about the process of filming creatively with drones, 7 min.)
For more information about The Crossing project see the website here
See also: Douglas Adams Hyperland - reflecting on interactive projects



Lent Term 2019
Friday 25th January, 12.30pm – 2.30pm [week 2]
Trinity Hall, Bridgetower Room
'On Humming and Doodling'
Prof Catherine Grant, Birkbeck - see her video essays here
Reading: 'On Humming: Reflections on Marion Milner's Contribution to Psychoanalysis' - Claire Pajaczkowska, from Art, Creativity, Living (London: Karnac Books)
You may also wish to consult: On Not Being Able to Paint - Marion Milner, 1950


Friday 22nd February, 12.30 – 2.30pm [week 6]
Trinity Hall, Leslie Stephen Room
Prof Emma Cayley, University of Exeter
Doll makeunders - see her on BBC news
Reading: Melinda Tankard Reist, 'The Pornification of Girlhood: We Haven't Come a Long Way, Baby', in Getting Real: Challenging the Sexualisation of Girls, ed. M Tankard Reist (Spinifex: Melbourne, 2009), pp. 5-39
Introduction and (if time) Ch.1 from Alcuin Blamires, The Case for Women in Medieval Culture (OUP, 1997)
Friday 8th March, 12.30 – 2.30pm [week 8]
Trinity Hall, Leslie Stephen Room
Afrodita Nikolova, University of Cambridge
Arts-based research workshop
Reading: Susan Finley and J. Gary Knowles, "Researcher as Artist/Artist as Researcher", in Qualitative Inquiry, 1:1, 1995, pp.110-142


Easter Term 2019
Friday 3rd May, 12.30 – 2.30pm [week 2]
Trinity Hall, Leslie Stephen Room
Dr Leila Mukhida, University of Cambridge
Reading: 'In Defense of the Poor Image' - Hito Steyerl, Flux, 2009 and 'Lesbian Films Don't Make Money' - Kanchi Wichmann, Another Gaze, 2016.
Friday 17th May, 12.30 – 2.30pm [week 4]
Trinity Hall, Bridgetower Room
'The Muse's Anvil: Metalwork, Academia and Creative Inspiration'
Dr Jane Partner, University of Cambridge
Her book: Poetry and Vision in Early Modern England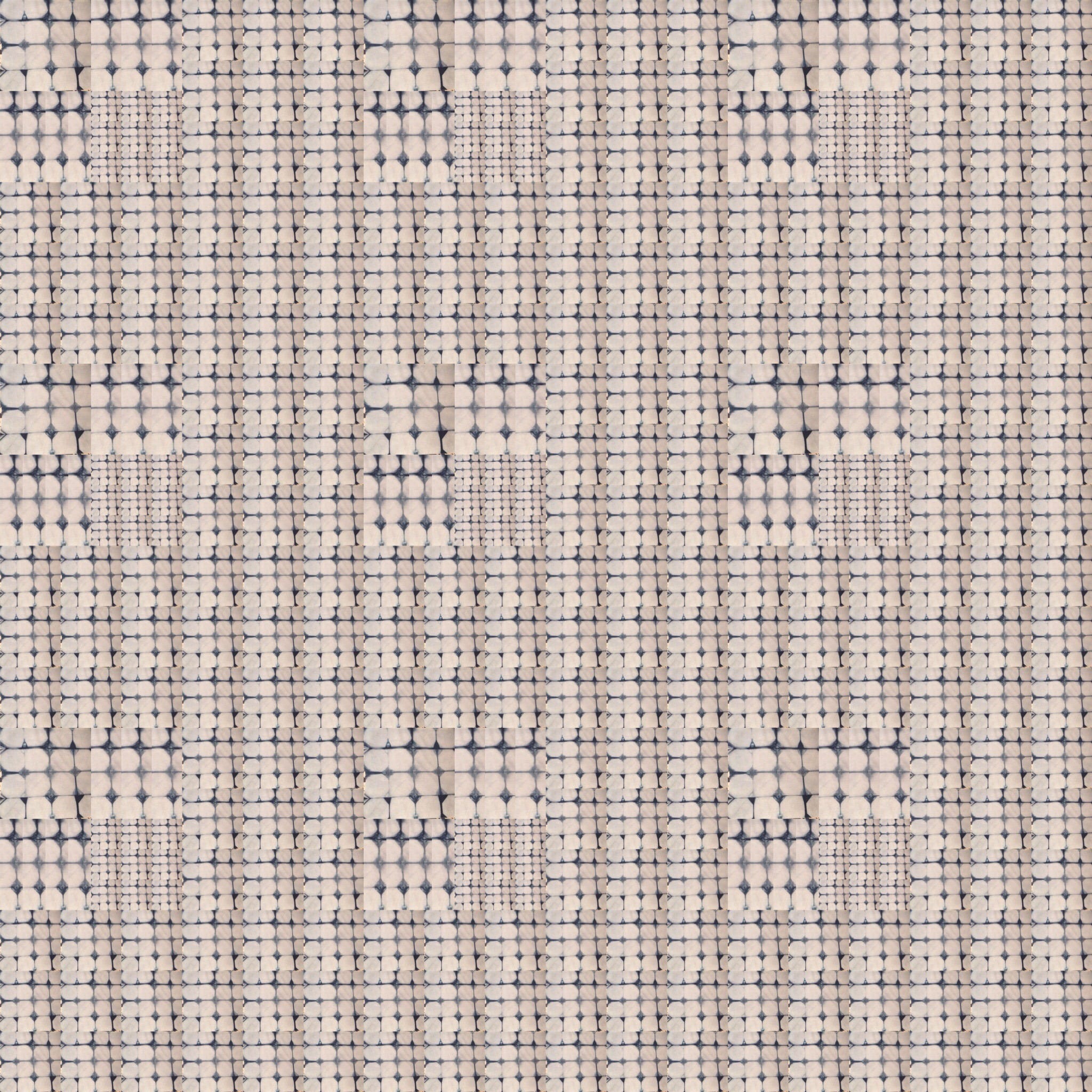 digital textile artwork by Dr Louise Haywood